Zillertal: your climbing paradise
Are you always searching for new challenges, action, and adrenaline kicks? Then Sport & Spa Hotel Strass in Zillertal is the perfect place for you. Here, climbers can look forward to adventurous climbing tours that will set any action fan's pulse racing. You can look forward to the Zillertal Alps with their majestic peaks, which you can conquer alone or accompanied by an experienced expert. Or various professional climbing centres and halls await you in the valley, such as the indoor bouldering hall at the heart of Mayrhofen.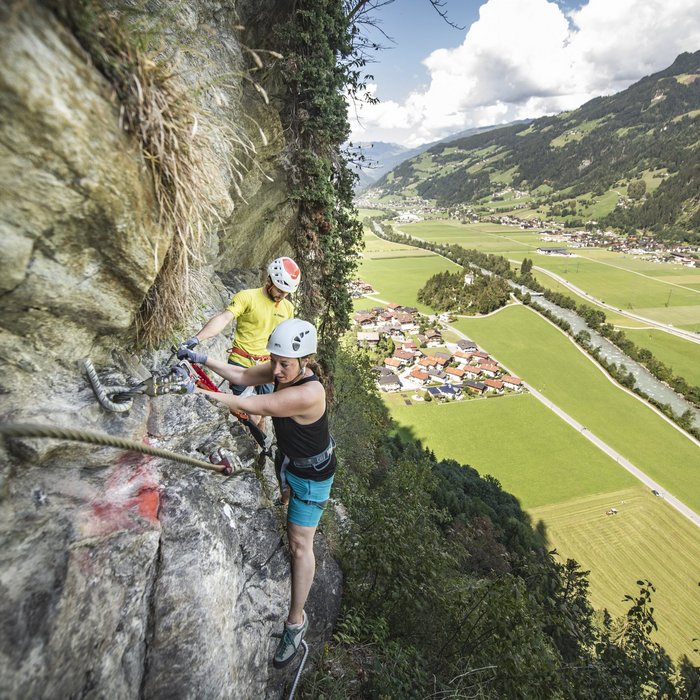 Ready for hair-raising adventures?
Zillertal Adventure Park in Kaltenbach, located in the unspoilt Zemm gorge, won't only astound you with its stunning backdrop, but also with its seven spectacular parcours between 2 and 35 metres high. After a short safety briefing, you can take on the course yourself and swing from tree to tree on ziplines of various lengths – all you need to bring is your courage and agility.